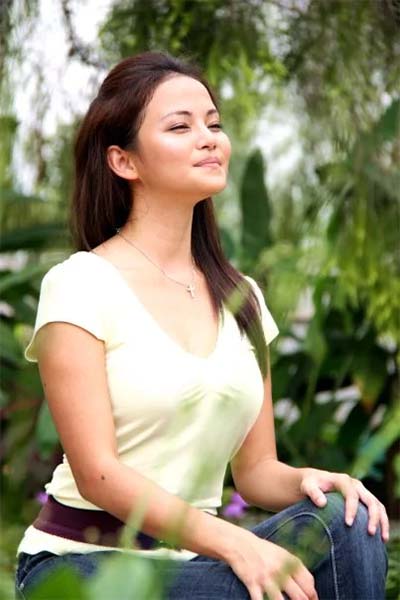 Teresa Lena
OWNER & MANAGING DIRECTOR
She studied in Kuala Lumpur – Bachelor Degree in Office System And Management and worked for 7 years in Oil & gas industry.
<p>She has been involved in the development of the family unique recipe for our wonderful Kefir and Kombucha. Her radiance and good energies permeate every single bottle of our drinks. She is in charge of clientele support.
<p>Teresa's passion extends to the world of arts and fashion. She creates her own cloths designs as well as tailors custom made unique designs.
<p>She is also a full time mum for our 2 beautiful sons Ethan Marley and Victor Zackiel.

Yuri ZARITSKI
OWNER & MANAGING DIRECTOR
He studied in Russia, France and Malaysia for his last year of Masters in Information Technology. He has worked as cost control lead in Oil & Gas industry for 15 years.
He is in charge of online business unit and personally delivers the orders to customers sometimes.
Yuri is also passionate about Lucid Dreaming and out-of-body exploration – he is the only teacher in Malaysia organizing practical workshops to learn how to dream consciously and navigate the dream state.
He is also teaching maths and physics for the past 20 years as a private tutor mostly to French adolescents. During his free time he spends some time to box in Alex Gym of Kuala Lumpur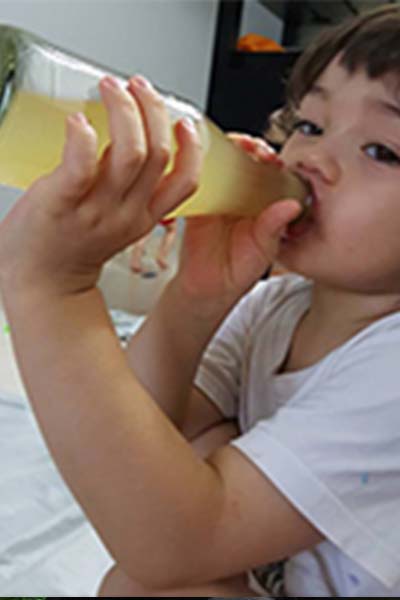 ETHAN ZARITSKI
FIRST SON

He likes to sing and to draw (sometimes on the walls). He is a big fruit lover like his dad and loves the nature like his mum
He drinks Kefir every day. He loves to come and help with the stickers and the bottle caps when he sees us working with Kefir. We are happy to have him aboard and who knows one day he might want to continue the legacy of our Kefir family…

VICTOR ZARITSKI
SECOND SON

Victor is our second son who came as a completely different child. He has been graced with a beautiful husky voice (he sings too) and displays very masculine boyish attitude. Like his brother, he is half Russian and half Bidayuh.
Victor is also involved as much as his brother in Kefir affairs. He often insists on closing the bottles and putting up the stickers on the bottles!
DELIVER SAME DAY (or day after)
FREE DELIVERY (>5 bottles)
ORGANIC – RAW – NATURAL – FRESH
PURE – MICRO CLUSTERED WATER – NO FLUORIDE
Teresa Lena & Yuri Zaritski are the founders of Kefir & Kombucha.
This couple is the alpha & omega at the heart of the whole creation followed by their 2 beautiful sons Ethan & Victor
It is a small family production. We have decided to remain this way to privilege the quality over the quantity and profits. For this reason you will not find our produce in any shop.
Yuri has been brewing Kefir for more than 10 years and together with his wife Teresa in more recent years they have developed a way to produce the "magical potions" as delicious as powerful. The family's fermentation process is unique and gives the magical result that combines good taste and strong health potential.
After brewing Kefir and Kombucha for so long we had time to observe the best ways to cultivate these Symbiotic Colonies Of Bacteria and Yeast (SCOBY). Daily observations and adaptations are being carried out to maintain the optimum potential of the drinks in terms of the live bacteria in them – which is represented by the total growth of bacteria in weight within 24h (20-50% growth is a good sign!)
We monitor the sugar level of our drinks in a precise manner so as the drinks are sweat enough to the taste and provide enough of food for bacteria to live on in a refrigerated environment to over a 30 days period (duration for the Pure Kefir or Pure Kombucha).
We strive to encompass every step of the production as to bring health to people. In particular we aimed to provide the cleanest water possible. 5 stages filtering system is used to filter among others  fluoride, chlorine, heavy metals & other harmful debris.
We always have a smile while preparing our magical Kefir and Kombucha while being conscious of the intention that we transmit into our products.
CLICK HERE to access our contact information.
We are very easy to be contacted from morning to evening time in Malaysia and will be happy to answer some of your questions about the probiotic drinks or even give you some advises on how to consume it for your particular case of use of it.